Basic Information:
Full Name:
Seamus Finnigan
Title:
Mr
Date of Birth:
13th May
Age on September 1st:
36
Age on Next Birthday:
37
Blood Purity:
Half-blood
Hometown:
Slingo, Ireland
Current Home:
Finnigan Irish Pub and Brewery, Diagon Alley
Job:
Landlord and Bartender for Finnigan Irish Pub and Brewery
Appearance:
Hair:
Short brown hair which is usually messy and has darkened with age
Eye Color:
Brown eyes
Height:
Average
Weight:
Average
Body Type:
Seamus is of a stocky build with not much muscle but not fat either.
Dress Style:
Whatever he is wearing Seamus universally looks scruffy and untidy. He generally just goes for whatever smells clean and looks relatively decent. He does not care about the odd mark or rip. This has not changed since his school days though he does make a vague effort during busy times in the pub.
Other (eg birth mark, tattoo ect):
N/A
Personality:
Personality:
Seamus is still the good natured and easy going guy with a relaxed personality he always was. He still rarely gets angry and takes every bump and scrape with a smile. He is kind of accident prone and known for being good at pyrotechnics even if its usually not on purpose - he has made an effort for the sake of his family to curb this and does manage to go days without blowing anything up. He is fiercely loyal to his family and can't stand anyone insulting them. He is brave and honest and will generally just say what he is thinking. He tends to say things at the wrong time without realizing it. Even in front of his children.
Likes:
His wife and kids, his job which he sees as fun, pyrotechnics even if he tries to keep that for fireworks day nowadays. Bonfire night, his Irish heritage, hanging out with his friends, taking his kids to the beach or the zoo, playing sports, rough and tumble games and butterbeer. Irish Quidditch Team and football.
Dislikes:
When someone hurts a member of his family, when he upset one of them accidental himself, when Susan insists he has vegetables on his plate just like the children, being mistaken for Welsh.
Strengths:
He is a relaxed, easy-going honest guy.
Weaknesses:
He says what he is thinking whether it is appropriate or not.
Quirks:
He wears FIPAB badges stuck to random parts of his clothing.
Habits:
He tugs relentlessly at his tie when forced to dress up smart.
Background:
Seamus grew up an only child in a very working class family. His mother worked as a teacher and his father a lorry driver. His mother took care of him most of the time because his dad was away a lot on lorry runs. He could be on the road for days even weeks at a time. Seamus did not have all that much money but enough to get by and be relatively comfortable. He had loving parents and his mother was a little too much so. She was prone to smothering him in her attempts to make sure he felt loved and nothing bad possibly happened to him. He had fun as a child playing in the fields around his house, kicking a football around with his friends and was generally a rough and tumble kid who never cared about getting dirty.
Seamus grew a lot at his time at Hogwarts. The war showed him that he could not believe everything his parents believe because sometimes they were wrong. It also forged a life-time bond between him and the other DA members. After the war Seamus did not really date. He had only ever had one serious girlfriend, Ginny Weasley, and while she was still a friend he was not looking for anyone else. Then he made a jokey comment about being a back-up husband for Susan and marrying her when they were forty. As it turned out he fell in love with Susan and taking her home to Ireland proposed to her.
Dean Thomas was still Seamus's best friend at this point and he was best man at Seamus's wedding. It was a small family only ceremony - though that included people like Ginny and Dean who Seamus counted as family. Seamus settled down to run his business and be a good husband and father. Loving being around his kids and getting to act like a kid with them. Telling them stories he made up himself and letting them sit at the bar with butterbeer pretending to treat them like paying customers to their delight. He tries not to be over-protective like his mother was but he can't help but want to keep them safe.
Seamus is still very good friends with Ginny and Harry. However Dean was always his best friend. Seamus took the death of Dean and his wife Pavarti really hard. Even with his families support he is only just recovering from the news and still cant stand to talk about it. He wishes he could have taken Alexander but decided he would be happier with George rather than becoming one of seven. Since no-one has really forced Seamus to talk about the death of his friend he is blocking it out rather than dealing with the grief in a productive manor.
Family:
Spouse:
Susan Finnigan nee Bones
Children:
Brianna Finnegan / 14
Aoife Finnegan / 13
Ciara Finnegan / 9
Morgana Finnegan
and Megan / 4
Liam Finnegan / 3
Mother (Name, age, dead or alive, blood purity):
Ciara Finnigan
Father (Name, age, dead or alive, blood purity):
Liam Finnigan
Siblings (Name, age, dead or alive, blood purity):
N/A
Other family members (Name, age, dead or alive, blood purity):
N/A
Other:
Wand:
9" mahogany wand with unicorn hair core
Patronus:
Honey Badger
Animagus Form (if they have one):
Honey Badger
Animal:
Seamus decided the pub needed a dog to keep away burglars - and because he wanted a dog - so he went down to the shelter. However when he found out dogs who do not get adopted he ended up coming back with three instead of one.
Tiny: He might be 'Tiny' now but the name will soon become ironic as Tiny is an Irish wolfhound. One of the biggest breeds there is 'Tiny', when fully grown, will be huge. To compare, to human size, if he stood on his back legs he will reach over six foot tall.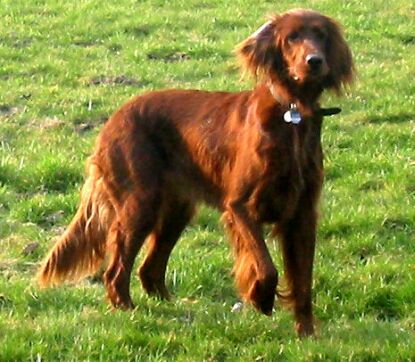 Rosetta: Known as Rosie, Rosetta is an Irish Setter. She is a medium breed dog with a ditzy personality who loves to please but is always getting herself in trouble.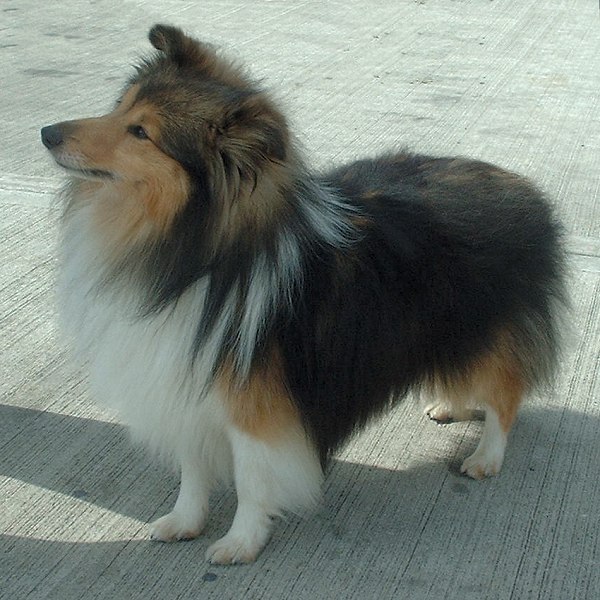 Pippin: Known affectionately as piggy - because when you stroke her tummy she will grunt - Pippin is a Irish Toy Collie. She has little legs but a big personality.
Former School:
Hogwarts
House they were in at Hogwarts (if they went):
Gryffindor
Character is: