Basic Information;
Full Name;
Glynnis Seeker Wood (Lynn/Glyn)
Date of Birth;
July 21st, 2006
Age;
11
Blood Purity;
Pure-Blood
Hometown;
Westminster, London
Current Home;
Westminster, London
Appearance;
Hair;
Glynnis has long dark brown hair with a slight wave.
Eye Color;
Glynnis has dark brown eyes.
Height;
She is around 4ft 6"
Weight;
She weighs around 88 pounds
Body Type;
Glynnis has the boyish figure of a pre-teen girl. She is short, stocky and has the tanned skin of mixed race.
Dress Style;
Glynnis does not really bother what she wears. A mixture of magical and muggle. Casual, clean and occasionally feminine.
Other (eg birth mark, tattoo ect);
N/A
Personality;
Personality;
Glynnis is an independent girl who hates being treated differently from others just because of her disability. She is not a resentful girl by nature and does not take insults or slights personally. She tends to just let them roll of her on the whole or sometimes she doesn't even notice it was meant to be an insult. Glynnis is not really that curious about how things work. She tends to be relatively accepting. Not that she is naive. More if someone tells her something can do something, and she can see it can, she won't ask why or how. She will just accept it can. Glynnis does not take no for an answer. If she thinks she can change something then she will fight for it. As she knows if her parents had not fought for her she would never have got the operation that saved her life.
Glynnis is a caring and compassionate girl. She tries to think of the needs of others but when she is upset other people's points of view seem to fly out her head. Glynnis relies on stability in her life and believes people should do the right thing no matter the cost. Even if it is not necessarily what would make you happy. She hates it when people try and protect her or smother her. She will ask for help when she needs it but on the most part she likes to just get on with it. She feels a promise is a promise and does not like it when someone breaks her trust. She thinks people shouldn't make promises they can't keep. Glynnis likes full contact sports, getting muddy and being active. She wants to make a difference in the world and is a passionate girl who believes in equality and liberty for all, including animals, and fighting what you believe in. Plus doing whatever it takes to make your voice heard.
Likes;
full contact sport, pushing her boundaries and quidditch.
Dislikes;
Being babied, closed-minded people and when people stare.
Strengths;
She is an independent and ambitious girl.
Weaknesses;
She does not always stick to the law and she hates when her trust is broken.
Quirks;
She drops verbs sometimes when talking in a rush.
Habits;
She sways on the spot when forced to stand still.
Best Class;
COMC / Herbology
Worst Class;
History of Magic
Background;
Alicia Wood had a rough pregnancy with Glynnis. It was her third pregnancy and it hit her particularly hard. However the doctor put her on medication to control her symptoms and declared she was okay to play quidditch. Having had the go ahead from the doctor Alicia played. The match itself went without a hitch. However in the post-match loop of honor Alicia felt a sudden surge of dizziness and without warning tumbled from her broom. She was fine, taken to hospital but with no serious damage, however because she landed on her stomach the baby she was carrying was damaged. The hospital informed her she never should have been given the okay to fly.
Glynnis was born with no arm below the elbow. The end of the stump was open as though it had been severed through the elbow. The healers botched up the repair and denying responsibility for it refused to fix it. However Alicia refused to let them get away with it. She extended her maternity leave twice as she fought for her daughter to get the treatment she needed. Finally the healers conceded and Glynnis was given the correct treatment. Once the stump had healed there was no scar and it was like the end of the stump had never been open.
Alicia remained at home with her two year older son and newborn daughter for the next three years. However when Quaffle turned five, and began attending school, and her daughter turned three Alicia returned to quidditch. Glynnis was an independent girl from the start. Loving her family but not wanting to be babied or over-protected. She would throw herself into situations without thinking about the consequences. She loved playing outside and she was always bringing home injured animals to be nursed back to health and returned to the wild. She never held what happened to her against her mother, never blaming her for it. She knew she almost died and had it not happened she would not be the way she is - but Glynnis always felt the way she is, is the way she is meant to be.
Family;
Mother (Name, age, dead or alive, blood purity);
Alicia Spinnet, ALIVE, Pure-Blood
Father (Name, age, dead or alive, blood purity);
Oliver Wood, ALIVE, Pure-Blood
Siblings (Name, age, dead or alive, blood purity);
Honoria Wood, 18, alive, pureblood
Quaffle Wood, 13, ALIVE, Pure-Blood
Benjy Wood, 9, ALIVE, Pure-Blood
Gregory Wood, 6, ALIVE, Pure-Blood
Gwendolyn Wood, 3, alive pureblood
Other family members (Name, age, dead or alive, blood purity);
N/A
Other;
Wand;
Willow, 10 and a quarter inch, dragon heartstring core, flexible
Patronus;
It will be a wombat
Animagus Form (only fifth years and above);
N/A
Animal;
Glynnis was meant to receive an owl when she turned 11. However she had already got her brother's owl, named Muffin, and therefore instead she got a kitten when she turned 11. The kitten is called Sprinkles.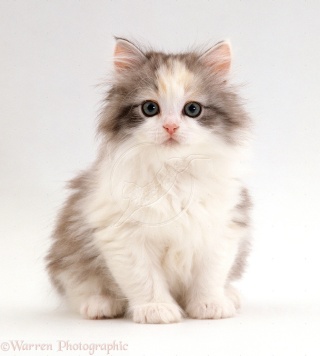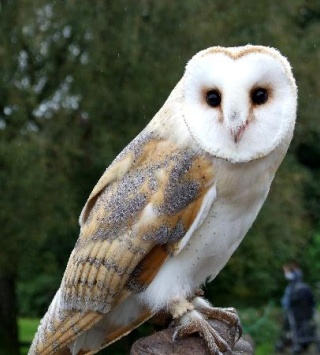 What house your character thinks they should be in?
Glynnis was sitting on a stool in the kitchen of her house only a few days before she was due to leave for her first year at Hogwarts. Between her parents, her two older siblings, and the numerous relatives of her sister's girlfriend she was well aware about every tiny detail of Hogwarts. However what had her thinking today was what house she liked the best. She was swaying as she sat, only still because she was eating a slice of cake, while she thought. "Equality, liberty and fraternity" Glynnis informed her slice of cake "and so maybe Gryffindor is the place for me. That is all about chivalry and defending the weak. Plus being brave and honorable. At least I think it is. Maybe I should drop the fraternity party. Equality and liberty without death seems the best way forward these days."
The cake did not respond of course and Glynnis did not expect it to. It was just easier to voice her thoughts out loud and the cake was the only thing around. Turning her mind to the next house she continued "mum told me that I might be alright in Slytherin. After all I have big ambitions for a bigger, brighter, better tomorrow. A world that is led into the future. I can picture it ... or you know something along those lines. Sometimes the law does get in the way of doing what is right. Only I am not sure I am all that cunning. After all I do believe in putting others before self-preservation and I do think a promise is a promise no matter what."
She took a big bite of her cake audience and chewing carefully swallowed. She then concluded "Ravenclaw is out for obvious reasons that I am not sure I need to explain. Even to a slice of cake. Hufflepuff is not so obviously out. Only I am not sure I want to be a Hufflepuff. I am not really that patient. Though I do know that sometimes things take dedication. I do believe in fair play to a certain extent but not if it is used to control people ... hard choice, huh cake?"