Basic Information;
Full Name;
Hattie Adyline
Date of Birth;
July 25th
Age on September 1st:
8
Age on Next Birthday:
9
Blood Purity;
Muggleborn
Hometown;
Aberystwyth, Wales
Current Home;
Hyde Park, London
Appearance;
Hair;
Long wavy blonde hair that goes frizzy when wet and is too thick to often put up. However she wrestles it into braids and ponytails sometimes. Most of the time she has it loose with a headband.
Eye Color;
Hattie has light brown eyes.
Height;
Average
Weight;
Average
Body Type;
Hattie has the boyish figure of a pre-teen girl. She has a rounded face with a slight point to her chin.
Dress Style;
Hattie likes a whole variety. One day it will be a sparkly pink headband and top and the next it will be a baseball cap and sweater. One day she can feel in the mood to be really girly and the next a tomboy. So she wears a lot of different styles. She does love headbands though.
Other (eg birth mark, tattoo ect);
She has scars on her chest from her surgery.
Personality;
Personality;
Hattie is a bubbly, chatty and determined young girl brimming with confidence. She throws her all into everything she does and likes to try and get the best out of life. She can be competitive and stubborn but at the same time she loves to help people. She will barrel right in if she feels someone is getting bullied or victimized. She feels no-one should be made to feel sad and she will use her Taekwondo if she deems it necessary to protect someone who needs protecting. She is a brutally honest girl with her heart in the right place and a belief in herself which gets her into trouble as she absolutely believes their is nothing she cannot do if she sets her mind to it. She is a fearless, enthusiastic and always filled with energy which she needs to let off by keeping active. As though all her time spent in hospital she had her real personality buried inside begging to get out.
Hattie comes from a muggle family and does not actually know about the magical world, being too young for Hogwarts. She likes to believe in fairies and goblins and elves and magical lands and things other people would not believe but all that comes from the muggle books she reads. She loves pirate stories, adventure stories and stories about far off lands. She likes treasure hunts in real life, solving mysteries and detective stories and tv shows. She does not like injustice and always wants to make sure the truth will out. Even if it something small like the wrong person getting in trouble at school.
Likes;
Detective Stories, Solving Mysteries, Pirate Stories, Treasure Hunts, Swimming, Sailing, The Beach, Fairy Books, Helping People, making the most out of life and winning.
Dislikes;
Injustice, being told she cannot do something, being patronized or babied, if someone lets her win.
Strengths;
She is a chatty bubbly girl who is brimming with confidence and a desire to help people.
Weaknesses;
She is brutally honest, a little competitive and not very good with the word no.
Quirks;
If she feels scared by something, which isn't often, her hand automatically goes to the scars on her chest.
Habits;
If she needs to yawn or burp or is concentrating hard her nose will wriggle like a bunny and her lips will press together.
Background;
Gwenda and Andras Adyline were young newlyweds when they decided to buy a hotel on the coast of Aberystwyth and run it together. It was hard work but the couple were determined to make it work and they did reach the point where they were making it work. Then Gwenda fell pregnant with Hattie. It was obvious when she was born that something was wrong. Hattie had a heart defect which made it hard for her to breathe. This would be start of some very hard years for the Adyline family. from her birth till the age of seven Hattie spent her time in an out of hospital and on several occasions came very close to dying. The couple were told to prepare themselves on multiple occasionally for their daughter to prove doctors wrong and pull through.
Ground breaking new surgery would be the answer to save both their daughter and their marriage. However the couple could not afford it and insurance did not cover experimental surgery on a sick child. The couple made the decision to sell the hotel and move in with Gwenda's younger brother Aeron, his wife and two children who owned a reasonably sized house in London. Aeron worked as a software developer and Heilyn ran her own fashion company from home while looking after the two children. They have offered the money for the surgery but Gwenda and Andras had wanted to earn it themselves rather than get a hand out from their richer relatives.
The money they got from the hotel covered the cost of the surgery. It was successful and Hattie finally had the chance to have a normal life. She threw herself into recovery. Then determined to not be a victim anymore Hattie requested to take up Taekwondo, something her Dad used to do and her cousin Tomi did. Her parents worried but unwilling to grieve a daughter they felt they were lucky to have they signed her up and she went with Tomi every week.
Since she had recovered from her surgery Hattie was a whole new girl. She came along in Taekwondo in leaps and bounds and showed a talent for it. She worked together with her Aunt Heilyn to set up a charitable foundation designed to help other children with life threatening injuries afford the surgery they needed. Aeron and Heilyn were a lot richer than Hatti's family and were glad to have the chance to help their niece and do some good with the money. But the thing Hattie was most excited about was she was finally going to be able to go to school. She had been home-schooled up to this point by her mother due to her extended time in hospital. Her parents chose not to send her to the private school that her cousins attended but instead signed her up for the local school. As excited as Hattie was to go her parents were worried for her. However Hattie, now eight years old going on nine, soon proved she was now a confident, capable young girl prepare to put her past behind her.
Family;
Mother (Name, age, dead or alive, blood purity);
Gwenda Adyline nee Bowell
Father (Name, age, dead or alive, blood purity);
Andras Adyline
Siblings (Name, age, dead or alive, blood purity);
N/A
Other family members (Name, age, dead or alive, blood purity);
Aunts and Uncles - Heilyn and Aeron Bowell.
Cousins - Maegan and Tomi Bowell.
Favorite toy:
Lego
Favorite and Worst food:
Dairylee Cheese and Smoked Salmon
Favorite game or show:
Her favourite game is 'Treasure Hunt' and her favourite show is 'Sherlock Holmes'
Other;
N/A
Animal;
Heilyn and Aeron have a pet Husky, bluebell, who they breed. They gave one of her puppies, Jazzy, to Hattie as a Birthday present.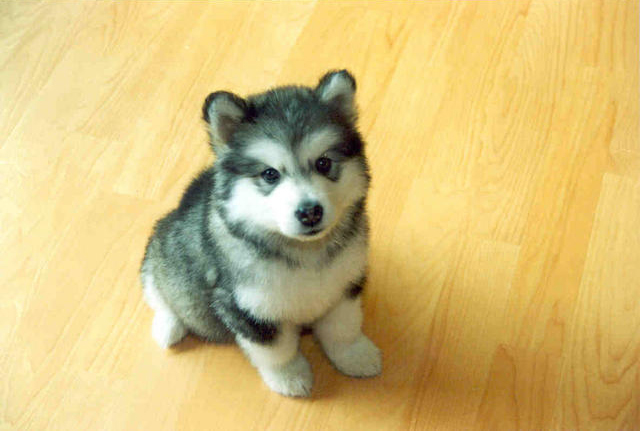 In Character Point of View ...
What do you want to be when you are older?
Well I did want to be a pirate but I think real pirates are meaner than imaginary pirates. So now I have decided that I want to be a detective. Maybe not as good as Sherlock Holmes but enough to live of it and be famous.
If you could change one rule your family has what would it be?
I would change all the rules my mum makes about what I am not allowed to do just in case I get hurt. I know I was a sick child but I do not need to be babied.
How would the world be different if animals could talk?
Jazzy is only a puppy so I don't know if she could talk much. Bluebell could probably talk but not sure what she would say.
What is the hardest thing about being a child?
Well the hardest thing I have been through is almost dying. Except I do not know what being dead is like so maybe it would not have been as bad as all that. I do not know really.
Character is: