Basic Information;
Full Name;
Loralie (Lori) Marin
Date of Birth;
November 30th
Hogwarts Year:
Fifth
Age on September 1st:
15
Age on Next Birthday:
16
Blood Purity;
Muggleborn
Hometown;
Canterbury, England
Current Home;
Thames Valley, London
Appearance;
Hair;
Loralie has dark brown hair with light brown streaks.
Eye Color;
Loralie has dark brown eyes.
Height;
Average
Weight;
Average
Body Type;
Loralie is a pretty girl with rosy lips, dark eyes and feminine curves.
Dress Style;
Loralie wears casual pretty clothes. Some of her clothes are a little gothic but on the most part she favours pretty.
Other (eg birth mark, tattoo ect);
Loralie has six piercings in each ear, one in her nose, one in her tongue one in her belly button and a host in her back. She takes them out for class but that is it.
Personality;
Personality;
Loralie is a sweet girl. A little wild, a little rough around the edges but nothing to be afraid of. She can come across as a girl you don't want to hang out with because of her piercings and being a teen mum. Except Loralie is a dedicated and loving mother, a loyal friend and romantic at heart with big dreams. While she would do anything to protect those she loves she can sometimes be oblivious to the bad points in those she cares about. She sometimes misses the bigger picture and doesn't notice when she is being taken advantage of. Loralie is not the smartest girl but she does want to graduate and give her son a better life. Loralie is good at putting a smile on her face even when she is dying inside and giving the world the impression she has not got a care in the world. Only her really close friends see any other side to her and most of her friends have abandoned her since the baby. Loralie has a big heart. She tends to not get embarrassed by anything and you could walk in on her naked and it would not faze her even if a boyfriend would have a fit.
Loralie is honest on the most part, though she is aware hiding her emotions is lying in a way, and she will answer a direct question posed to her even if she will avoid giving information that is not asked for. Loralie is not the type of girl to change people's perspective of her because she feels she shouldn't have to defend herself and it does not matter what people think of her. So if people think badly about her then she just lets them. Despite being a romantic at heart Loralie always had a different view of romance than other people. She just want a boyfriend who loves her and treated her right. However she believes celibacy is a social construct forced upon relationship often to their ruin when it would be a lot easier if everyone just relaxed and took life as it came, enjoying it, and not forcing a whole bunch of socially dictated labels and rules on themselves. Having said that she knows her possessive boyfriend would go crazy if he found out she was with other guys. So she doesn't. After all she may believe what someone doesn't know won't hurt them but she does not agree with downright lying to someone.
Likes;
piercings, her job, her son, her friend, her boyfriend, her flat and her dreams for the future.
Dislikes;
When people misjudge her (even though she won't correct them), large bodies of water and when her boyfriend gets angry.
Strengths;
She is a loyal girl who is good at hiding her emotions but not an outright liar.
Weaknesses;
She cannot see the bad in those she loves, she is not that smart and she gets angry when scared.
Quirks;
She rolls her tongue piercing around using the roof of her mouth when thinking.
Habits;
She clicks her fingers together when trying to remember something.
Best Class;
Transfiguration
Worst Class;
History of Magic
Background;
Harriet Marin nee Monroe and Chester Marin were your typical middle class family. They lived in a pretty home in a suburb of Canterbury, had good jobs at the local Catholic School and by all standards the ideal family life. They gave birth to their eldest in 2001 and named her Loralie Marin. Harriet Marin did not approve of nicknames and so Loralie did not earn hers, Lori, until her brother Edward was born two years later in 2003. He could not pronounce her name when he first began talking and so Lori she became and Lori she stayed.
Lori was an artistic and creative girl. She was never the type of girl her parents had been expecting. She felt bored and suffocated in the boring sensible neighborhood with nothing to do for a growing girl. She got on alright at school but clearly struggled when it came to following the rules. The older Lori grew the more aware she became that she was a disappointment to her parents. She tried to be the daughter they wanted. Suppressed her desire for freedom and abandoned her artistic pursuits in favour of working hard at school. However the more she could not be herself and the more disappointed her parents were despite her efforts the harder it became for Lori. Even going to Hogwarts made little difference to the family dynamic. Her letters from home were brief and cold and often she would go weeks without hearing anything.
Determined to get her parent's attention Lori allowed herself to sink into the wilder side of life. Hanging out with the wrong sort of crowd at Hogwarts. Then in her fourth year of Hogwarts, in about November a few weeks after her fifteenth birthday, she met Royston Maces. At first he seemed the ideal boyfriend. Charming, attentive and flattering. When Lori fell pregnant she had all these dreams of getting married and living happily ever after but it did not really work out that way.
In August Lori gave birth to a son and named him Phoenix because liked the idea of something amazing being born out something bad. What actually happened was her parents kicked her out. Determined to change her life around Lori, who had been forced to leave Hogwarts when she fell pregnant, applied to return for her fifth year as she wanted to finish her Education. She was told if she could find some way for the baby to be taken care of then she could return. At first this seemed impossible but eventually things fell into place. In the November when she turned sixteen she moved off the streets where she had been living and entered a half-way house. It had been recommended to her by a friend from Hogwarts - the one friend she had who was not bad news - and she moved in next door to him. The Half-way house supplied child-care but it meant Loralie's allowance from them was drastically reduced in order to fund the child-care they provided. An arrangement was reached with Hogwarts where during the week Loralie would live and study at Hogwarts. Then she would travel back to her flat at the Half-way place every weekend and take over care of her son until the Monday morning where she would return to Hogwarts in time for lessons to begin.
Loralie's new life was exhausting. Especially since she had been forced to get a job at the weekend to fund living. The job was a part time apprentice piercing artist. She would take her son with her to the parlor and look after while she worked. Loralie is determined to graduate Hogwarts and become a fully licensed Piercing artist. Another reason why she needs extra cash is her baby's father Royston moved into her flat. He has made no effort to study or seek employment and therefore can only remain in the complex as long as Loralie funds him and all the money she gets from the government in child support goes on funding him. He is a whole different person from when they first met. Lazy, possessive and violent. Her friend Felix, who lives next door out of term time, is the only one who she has ever allowed to see the bruises and even then she brushes it off as her fault for making Royston angry. As long as he does not hurt the baby Loralie keeps dismissing the way he treats her as basically his slave. He sends her a constant stream of owls when she is at school demanding to know what she is doing and who she is with. Loralie knows that he would be happy to destroy her dreams if he could but she likes to pretend she is still capable of having a happy ever after. The one thing Lori has never admitted to Royston is there is a chance that Phoenix is not his as she was not aware she was meant to be confining herself to him at the beginning - see her above view on relationships.
Family;
Mother (Name, age, dead or alive, blood purity);
Harriet Marin nee Monroe
Father (Name, age, dead or alive, blood purity);
Chester Marin
Siblings (Name, age, dead or alive, blood purity);
Edward Marin
Other family members (Name, age, dead or alive, blood purity);
Son - Phoenix Marin / Boyfriend - Royston Maces
Other;
Wand;
12" Rosewood wand with Unicorn hair core.
Patronus;
It will be a Swan
Animagus Form (only fifth years and above);
N/A
Animal;
Violet - due to her purple eyes - the kitten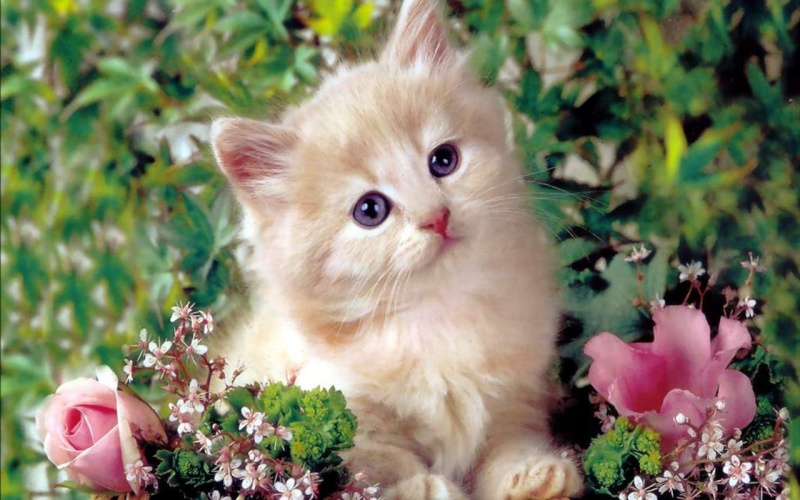 House your character feels they should be in:
"I am not sure my parents will care what house I am in" Loralie admitted as she joined a conversation that other students were having on the train about what houses they would be in.
"That is really supportive of them" Bessie, a little first year with bright eyes announced.
"I guess so" Loralie responded, not feeling the need to point out they wouldn't care because whichever house she got would be a disappointment to them. After all they knew nothing about the magical world and their default position was to be disappointed in her.
"What house do you want to be in?" Charlotte commented and she had a very high pitched voice.
"I have not decided" Loralie conceded though she had thought about it a hundred times since the people first came to talk to her family about Hogwarts. She thought that she had the patience, loyalty and hard-working for Hufflepuff though she did not know if others felt that way. But then what did it matter what others felt. She believed she had the bravery for Gryffindor of she was really called upon. She did not have much ambition beyond graduating and qualifying as a piercing artist. She was not cunning as that had negative connotations Loralie decided. She was very ready to admit to herself that she did not have the brains to be in Ravenclaw.
Chosen house is:
HUFFLEPUFF
Character is: