Basic Information;
Full Name;
Isabella Martha Heartley
Title;
Miss
Date of Birth;
29th March
Age on September 1st:
38
Age on Next Birthday:
39
Blood Purity;
Half-Blood
Hometown;
Abbey Wood, Greenwich, London
Current Home;
Berrylands, Tower Hamlets, London
Job;
Author
Appearance;
Hair;
Isabella has 'pure-diamond' blonde hair which is the official name for light blonde hair with no real darker shades in it but not as light as white blonde.
Eye Color;
Isabella has the same eye colour has her twins. She has Crystal-blue eyes which are extremely pale blue and unlike true-blue eyes have an overlaying of white rays in the iris. This addition of white makes the eyes seem clear in some parts in the right light.
Height;
Average height
Weight;
Average weight
Body Type;
Isabella has an hour glass figure which is perhaps chunkier than she was when she was younger. She has pale skin except in summer when she develops a light tan.
Dress Style;
Isabella likes to pick outfits that suit her age but look good. She sticks to jeans in winter and a combination of jeans and skirts in summer. She likes boots in winter and slip on shoes in summer. She always wears flat shoes. She likes to add little touches to her oufits like a simple but pretty necklace, doing her nails to match or a couple of rings of the right colour. She generally has her hair down but will wear a headband sometimes.
Other (eg birth mark, tattoo ect);
She has a several long scars running down her lower arms.
Personality;
Personality;
Isabella does not like being too grown up or too adult. She does not mind growing older but she does not want to feel boring and serious just because she is an adult. She loves to laugh and finds pleasure in putting a smile on someone's face. Isabella might have been forced to give up quidditch professionally but she still loves it and she still makes the effort to keep herself fit and toned. She assumes she hasn't lost her natural talent for flying but something has kept her from getting back on a broom since she gave up her career.
Isabella likes to be a hands on mother and was never the type to feel herself above playing childish games or joining in when on the climbing frame at the playground. Sometimes she finds it hard to relate to other adults because she has spent a long time with no real friends and only hanging out with her children. She wants her children to be safe but she does not approve in smothering them. She feels that if you keep your children from doing things they will just find a way to do it behind your back. She would rather they didn't lie to her and she was more relaxed about what they did. However if she thinks something is really going to hurt someone she loves then she will do anything she possibly can to protect them.
Isabella has her down days. She sometimes feels very lonely without her twin sister Erin. Whenever her name is mentioned she feels a sharp pain. She never really dealt with the pain of loosing her sister and is bubbles away just below the surface. She endeavors to hide it and generally keeps it away. Though sometimes she just has to be sad for a while. She is trying to deal with the pain, finally doing something about it, and is slowly coming to terms with it like she should have done years ago. She knows she will never get over it but she wants to get to the point where she can be happy.
Isabella is a determined girl and if she sets her mind to something she wants to achieve it. She always feels that there should be nothing she can't do if she really tries. She wants to be a good example to her children and show them that dreams are possible and to never give up. Especially since she had to give up on quidditch. She generally does not let fear stop her, which is why it annoys her so much that she can't get back on her broom. She not trust easily and has never really dates. George is the only person she has ever slept with. She worries that if she lets anyone too close then they will just abandon her like her younger sister or die like her twin. Though she tries not to let this show as she does not want it to influence her children. Isabella is a creative girl who loves writing her own stories. She also likes whittling and making things out of wood such as toys, puppets and her own bow and arrows.
Likes;
Quidditch (watching and playing), her family, laughing, making other people smile, romance novels, gothic novels, horse-riding, archery, swimming, marine life and water sports, art, classical mythology, whittling and puppets.
Dislikes;
Being too serious, when she is having a down day, when fear holds her back, animal cruelty, close-minded people, when she feels lonely or unwanted, overly critical people, arguing and when she is underestimated.
Strengths;
Isabella is determined and honest. She is a good humoured girl who is a talented flyer and has excellent hand eye coordination.
Weaknesses;
Isabella finds she can't do anything on one of her down days, she can be a little blind when trying to protect those she loves.
Quirks;
She twisted her rings round and round or fiddles with the charm on her necklace when nervous.
Habits;
She pushes her hair out her face even when its fine, just to do something if she feels awkward
Background;
Isabella was born the only eldest of three to Marina Veratova and Micheal Heartley. Her father was a professional quidditch player. His father had been one and his father before that going back for generations. Her mother was a muggle. She had been a gold medalist sprinter but by the time Isabella was born she had retired and was working as a PE teacher. Isabella was only the eldest by a couple of minuets as she was born a twin. Her twin was called Erin and they had a younger sister named Rachel.
Isabella had a difficult childhood. Her parents were loving and tried to inspire their children to reach for big dreams. However Isabella was bullied at school badly. She never really understood why. People just seemed to like tormenting her. She moved from muggle school to muggle school. Miserable and lonely she became very low. So much so she started self-harming. Then her mother signed her up for Horse-Riding. She loved it and soon made friends with other girls at the stables. Isabella found she was good at it and had excellent hand eye co-ordination. She quickly decided hobbies were the ways to survive. So she signed up for archery and women's hockey as well.
She flourished under her hobbies but things really improve when she started attending Hogwarts. Her father had never allowed her to fly as a child because he firmly believed it was a male only thing. No female in his family had ever flown despite the fact he came from a long line of male quidditch players. However Isabella discovered quidditch at Hogwarts and loved it. She studied at Hogwarts but never really achieved much. After all she only wanted the grades to pass, sports were her world. The only non-athletic hobby she had was writing. She was creative and loved coming up with new stories and ideas. She and her twin were very close but Erin was not good at sports. However she turned up to every match, every training session and was Isabella's biggest fan.
Isabella Heartley had no intention of getting married or having children. She was a talented quidditch star and from Hogwarts she was focussed on her dream. She was going to be a legend and nothing was going to prevent that. By the age of twenty-four she seemed to be well on the way to that. She was seeker for the Holyhead harpies, tipped to be Captain when Gwenog retired, and made the cover of several quidditch publication as an up and coming star. She was asked about her love-life in several interviews but she always said the same thing, falling in love could wait. Right now she had to focus on her dreams.
However, as life often does, a whole host of circumstances changed Isabella's life completely. Firstly her twin sister Erin, with whom Isabella had been inseparable for most of her life and certainly all of her child hood, died in a car crash. Erin had taken a very different path than her sister. She had fallen in love young and by the age of eighteen she was married. At twenty she had given birth to a daughter, Hannah. Erin and her husband were both killed in the car crash and so Hannah came to Isabella who as her god-mother was the guardian written in her mother's will. Being identical twins Isabella looked just like Erin and that made the transition for Hannah easier.
Isabella found it very hard being a mother. She was forced to take a leave of absence from quidditch in order to make sure that Hannah was okay. Unwilling to leave a girl who had just lost her parents in the care of a babysitter for long periods of time. While out shopping Isabella bumped into George. She had met him briefly at his shop before when she had purchased a specially designed broom from him. The two both had pain in their pasts they wanted to forget. They had both lost twins and that was something other people could never really understand. Before long the two were sleeping together. Isabella soon fell in love with George. However she was sure that he was not in love with her, not that she ever asked.
One morning Isabella sat on her bed in her apartment looking down at a positive pregnancy test and wondering what on earth she was going to do. Her first thought was to tell George. He was a good guy. Maybe they could make this work. Except after hours of agonizing over it Isabella decided it was not fair. George might step up and do the right thing but she did not want him to have to do so. She wanted him to be happy. Still firmly believing that she loved him but he didn't love her Isabella walked away from what they were doing.
I turned out she was pregnant with triplets. In fact the doctor said that it was very rare for triplets to be conceived naturally but was more likely in families that had multiples in the genes. However what was even rare was the way these triplets had formed. Two eggs had formed but one had split meaning Isabella was actually pregnant with identical twins and the one. This confirmed her choice not to make George take responsibility. So she set about planning to raise the children alone. Four including Hannah. She knew it would be hard but when the doctor suggested she terminate one of the children in order to give the other babies more of a chance she refused. Had she listened Roxanna would never have been born.
It was not Isabella had a problem with abortion. More she could not stand the idea of picking one of the babies to get rid of and then keeping the others. Isabella did everything possible to keep her triplets safe. Finally they were born, seven weeks early, but alive. They had medical problems but under care they all recovered. Worrying what she was going to do about money Isabella had to come up with a new career plan. What had been a leave of absence had turned into full quitting when she found out she was pregnant and decided to keep the children. So she started writing quidditch books under a pseudonym. This made enough money for the family to be comfortable. She also wrote children's books and got them published under that pseudonym. She would read the stories to her children at night.
Isabella still does archery once a week and has several medals from competitions she has done. She stopped hockey but she still plays for fun sometimes. She wishes she could get back to play quidditch and has plans to do so, at least on a minor level, if she could just get back on her broom. She has finally told George about his children and wants them to be able to have a relationship with him. She dreams of saving up enough money to one day be able to go swim with the sharks, and taking her daughters with her, but she knows that will have to wait a while.
Family;
Spouse;
None though she loves George Weasley
Children;
Hannah Heartley, Roxanna, Lilia and Sofia Heartley.
Mother (Name, age, dead or alive, blood purity);
Marina Veratova, dead, Muggle
Father (Name, age, dead or alive, blood purity);
Micheal Heartley, dead, Half-Blood
Siblings (Name, age, dead or alive, blood purity);
Erin Heartley, dead, half-blood
Rachel Heartley, 34, alive, half-blood
Other family members (Name, age, dead or alive, blood purity);
Other;
Wand;
10" oakwood wand with dragonheart string core
Patronus;
Jellyfish
Animagus Form (if they have one);
N/A
Animal;
See below
Former School;
Hogwarts
House they were in at Hogwarts (if they went);
Hufflepuff
Pets:
1) Syrian Hamster - George
2) Corgi - Pebbles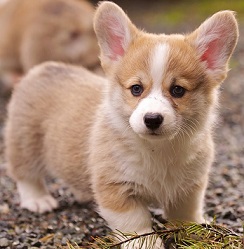 3) Chocolate Labrador - Poppy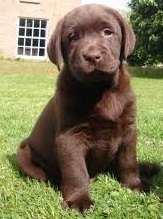 4) Guinea Pigs - Watson and Holmes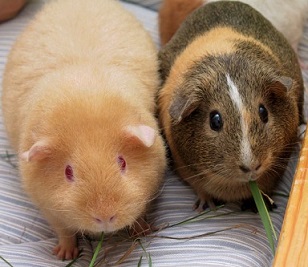 5) Bamboo Shark - Tigger
6) Newfoundland - Buster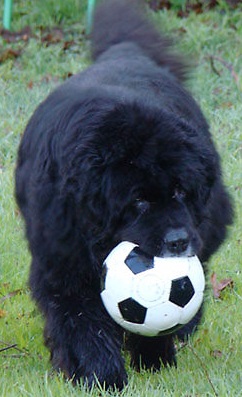 7) Dwarf Rabbits - Pip and Rose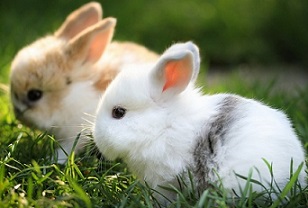 8.) Cory Catfish - Spotty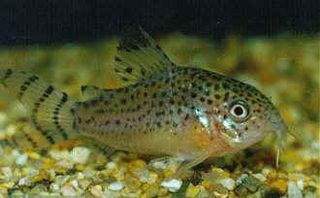 9) Zebra Danio Fish - Chips and Buzby
10) Coral Shark - Bubbles

11) Molly Fish - Milli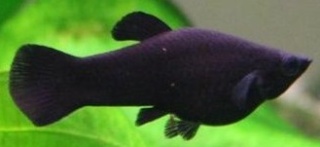 12) Betta Fish - Bonnie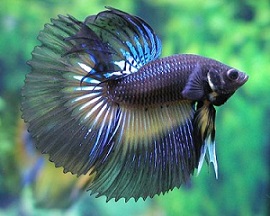 13) Guppy Fish - Sushi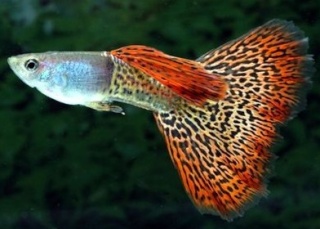 14) Angolan Girdled Lizards - Rex and Sharpie
15) Corn Snake - Shelby
Character is: