Basic Information;
Full Name;
Lilia Mae Heartley and Sofia Rose Heartley
Date of Birth;
October 2nd
Hogwarts Year:
Fourth
Age on September 1st:
14
Age on Next Birthday:
15
Blood Purity;
Half-Blood
Hometown;
Abbey Wood, Greenwich, London
Current Home;
Berrylands, Tower Hamlets, London
Appearance;
Hair;
The girls have shoulder length hair that is naturally straight but they occasionally do in a ringlet style to match their mothers. The colour is halfway between beeline honey and light ash blonde. This means light blonde but with darker tones running through it. This is probably a result of the mix between ginger and blonde in their genes.
Eye Color;
The girls have Crystal-blue eyes which are extremely pale blue and unlike true-blue eyes have an overlaying of white rays in the iris. This addition of white makes the eyes seem clear in some parts in the right light.
Height;
5ft 3" – the average height for a fourteen year old girl.
Weight;
112 pounds – the average weight for a fourteen year old girl.
Body Type;
The girls are just starting to develop curves and have small but evident busts. They are skinny but not overly so and have toned but not muscular bodies.
Dress Style;
Lilia used to be a more girly-girl when she was little. However she seen moved past being a princess and now she is tom-boy in her outfit choices. She generally goes for jeans and casual, plain tops. Nothing that would be ruined by mud or stains. However she tends to think nothing is ruined by mud. Sofia has the same kind of style however she goes for neat, comfortable and sensible. So she chooses pretty but comfortable tops, pretty but sensible jeans and that sort of thing.
Other (eg birth mark, tattoo ect);
They are identical twins despite being part of a triplet.
Personality;
Personality;
Lilia is the toughest of the triplets. Any bump or scrape will be generally ignored and she can take quite a hard tumble and bounce back up. She is not one for strangers and does not like meeting new people. She is not outwardly rude but it will be evident to the perceptive that she does not want to be there. She is however a sweet girl and is always ready to give her siblings a hug if they want one, though only her siblings and sometimes her mum. She is the loudest of her sisters despite being the smallest. She had the most problems at birth but has had the least health problems since. She only has two settings - really happy or really grumpy. When she is angry you can hear her yelling all over the house. She can beat any of her sisters at a temper tantrum and she has once broken a door by slamming it so hard. The only ones who can get her down from a temper is Roxanna - who makes her laugh - or Sofia who makes her see sense. Lilia has a rather obvious sense of humour and does not go for subtlety or tact.
Sofia is generally a quiet observer. She is a perceptive girl who can tell when people are upset. She is a sweet and kind girl who is always ready with a hug when a family member or a friend needs it. She is a great listener and is generally the one that advices the other girls. She does not like the spotlight and prefers to be in the background. While she likes being with her sisters, she also likes her personal space and does not like it being invaded. She was always a mummy's girl as a child and she still seems to hold the view Isabella is the only adult she trusts. Even when her teacher tells her something she will always come to her mum for confirmation. She is the smartest of the girls but also the one that finds social situations hardest. She often knows the right thing to say and is her mother's little peacemaker when the others are cross. Sofia is rather shy but she flourish's under compliments and seems to actually have better luck with the guys than her sisters. Sofia has a subtler, gentler sense of humour but still enjoys it when she cheers someone up or makes them smile.
Likes;
Lilia -  Comics, snow, thunderstorms, smart people, music, magical films, taking photographs, filming the family, dairy-free chocolate, dairy-free pizza, Italian food, walking, when in the right mood, and only with her sisters, nature and cookies. Mostly cookies.
Sofia – Chocolate, hiking, rain, snow, creating, planning, organizing, sleeping, and learning new things, travelling long distances, flying, spending time with people she loves, weekend breakfasts and weekday family suppers at home.
Dislikes;
Lilia -  rude people, people who do not understand her, statistics that are wrong, when she says something stupid, arrogance, meetings, prejudice, porridge, coffee, peanuts, seafood, country music, work, coconut, big cars, cabbage, pollen, walking uphill and roller skating.
Sofia – Barley, jogging, heat, waiting, dusting, doing dishes, attitude, routine, public transport during rush hour, airports, big noisy gatherings, feeling lonely, noise and eating alone.
Strengths;
Lilia – she can bounce back up when injured, very little fazes her and when she is happy she's really happy. She would do anything for her siblings.
Sofia – she is smart, organized and the peacemaker within the family. She generally knows the right thing to say. She is perceptive and sweet.
Weaknesses;
Lilia – she is either really happy or really grumpy. She is the queen of the temper tantrum. She is the loudest sibling.
Sofia – she is not good with social situations. She is not so confident. She flourishes on compliments which can lead her into awkward situations.
Quirks;
Lilia – snores like a chainsaw
Sofia – sleeps with her thumb in her mouth still
Habits;
Lilia – She clenches her fists so hard they go white when she's angry.
Sofia – She goes very pale when trying to pretend someone has not upset her.
Best Class;
Lilia – Transfiguration
Sofia – Charms
Worst Class;
Lilia and Sofia – History of Magic
Background;
Isabella Heartley had no intention of getting married or having children. She was a talented quidditch star and from Hogwarts she was focussed on her dream. She was going to be a legend and nothing was going to prevent that. By the age of twenty-four she seemed to be well on the way to that. She was seeker for the Holyhead harpies, tipped to be Captain when Gwenog retired, and made the cover of several quidditch publication as an up and coming star. She was asked about her love-life in several interviews but she always said the same thing, falling in love could wait. Right now she had to focus on her dreams.
However, as life often does, a whole host of circumstances changed Isabella's life completely. Firstly her twin sister Erin, with whom Isabella had been inseparable for most of her life and certainly all of her child hood, died in a car crash. Erin had taken a very different path than her sister. She had fallen in love young and by the age of eighteen she was married. At twenty she had given birth to a daughter, Hannah. Erin and her husband were both killed in the car crash and so Hannah came to Isabella who as her god-mother was the guardian written in her mother's will. Being identical twins Isabella looked just like Erin and that made the transition for Hannah easier.
Isabella found it very hard being a mother. She was forced to take a leave of absence from quidditch in order to make sure that Hannah was okay. Unwilling to leave a girl who had just lost her parents in the care of a babysitter for long periods of time. While out shopping Isabella bumped into George. She had met him briefly at his shop before when she had purchased a specially designed broom from him. The two both had pain in their pasts they wanted to forget. They had both lost twins and that was something other people could never really understand. Before long the two were sleeping together. Isabella soon fell in love with George. However she was sure that he was not in love with her, not that she ever asked.
One morning Isabella sat on her bed in her apartment looking down at a positive pregnancy test and wondering what on earth she was going to do. Her first thought was to tell George. He was a good guy. Maybe they could make this work. Except after hours of agonizing over it Isabella decided it was not fair. George might step up and do the right thing but she did not want him to have to do so. She wanted him to be happy. Still firmly believing that she loved him but he didn't love her Isabella walked away from what they were doing.
I turned out she was pregnant with triplets. In fact the doctor said that it was very rare for triplets to be conceived naturally but was more likely in families that had multiples in the genes. However what was even rare was the way these triplets had formed. Two eggs had formed but one had split meaning Isabella was actually pregnant with identical twins and the one. This confirmed her choice not to make George take responsibility. So she set about planning to raise the children alone. Four including Hannah. She knew it would be hard but when the doctor suggested she terminate one of the children in order to give the other babies more of a chance she refused. Had she listened Roxanna would never have been born.
It was not Isabella had a problem with abortion. More she could not stand the idea of picking one of the babies to get rid of and then keeping the others. Isabella did everything possible to keep her triplets safe. Finally they were born, seven weeks early, but alive. They had medical problems but under care they all recovered. Worrying what she was going to do about money Isabella had to come up with a new career plan. What had been a leave of absence had turned into full quitting when she found out she was pregnant and decided to keep the children. So she started writing quidditch books under a pseudonym. This made enough money for the family to be comfortable.
Sofia and Lilia were very close as children. As babies they and their sister Roxanna were inseparable. When Roxanna was rushed back into hospital the girls actually noticed she was gone despite still being very young. Sofia was a mummy's girl from a young age and was very clingy. She was always the sensitive one as a baby. She liked her personal space even from her sisters at times. She was the first one to start showing facial expressions. Lilia was the opposite in that she needed the least attention from her mother. She was a more independent baby and she cried less and needed less cuddles.
Lilia liked playing on the floor as a child and loved kicking her toys around the room. Sofia preferred sitting watching her sister play or playing quietly with her toys. In fact as they grew Sofia looked to her sisters before doing anything. She walked last, talked last and smiled last because she looked to her sisters to show her how. However as she grew out of toddler years she became less dependent though she was clearly still a mummies girl. Lilia became a daddy's girl as she grew in the fact she missed having a male presence and even though she never knew her father imagined him as this amazing person who she would love to connect with.
When the triplets started school they went to a local one they could walk to. It was the same school that nine year old Hannah went to. Therefore Isabella could walk them all their together and pick them all up after. Sofia and Lilia stuck together at school and while they made friends did not seem to think they needed anymore friend than each other and Roxanna. They were never worried about getting muddy or tumbling. Lilia was the worst at this. While Sofia observed Lilia would get into all sorts of scrapes.
Sofia rarely had temper tantrums as a child. Not to say she did not get unhappy but more she did not show it as much. She was the one trying to make peace between her siblings and their mother. She trusted their mother explicitly and even when she got old enough to realize her mother was not always right she trusted she was most of the time. Lilia on the other was queen of the temper tantrum due to the fact she was either really happy or really grumpy. She would slam doors, yell and her voice could be heard all over the house, and stomp her feet. Everyone knew when she was in a bad mood.
When Hannah started Hogwarts the girls missed her as much as she missed them. They wrote to her regularly despite the fact their writing was still not amazing. However they were glad to have each other. They waited for the day they could go to Hogwarts and were very disappointed when instead Isabella chose to send them to a small private academy for magic which had inferior records for results but would keep them well away from anyone related to their father. She did not want to deal with before she was ready. The girls hated the school. Over the four years there they made no real friends, found it boring and begged their mother constantly to be allowed to transfer. Isabella finally conceded if they finish their fourth year she would apply to have them transferred for their fifth year to Hogwarts.
The girls still bring up wanting to know their dad though they are sensitive about it, Sofia more so. Lilia longs to make that connection and is less tactful in her requests about it. Though deep down both girls are scared that if the tree of them met their dad and then he did not want them they did not know how they would handle it.
Family;
Mother (Name, age, dead or alive, blood purity);
Isabella Heartley, 38, alive, Half-Blood
Father (Name, age, dead or alive, blood purity);
George Weasley, 38, alive, Pure-Blood
Siblings (Name, age, dead or alive, blood purity);
Roxanna Heartley, 14, alive, Half-Blood. Hannah Heartley, 18, alive, Half-Blood
Other family members (Name, age, dead or alive, blood purity);
Other;
Wand;
Lilia - 13" willow wand, slightly flexible, unicorn hair core
Sofia - 13" oak wand, not flexible, unicorn hair core
Patronus;
Lilia – it will be a badger
Sofia - It will be a Fox
Animagus Form (only fifth years and above);
N/A
Animal;
They share an owl named Lola.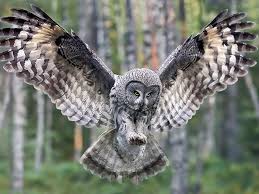 Characters Are: