Basic Information;
Full Name;
Cherise (Cherry) Elsana
Title;
Mrs
Date of Birth;
12th January
Age;
19
Blood Purity;
Half-Blood
Hometown;
Auroreales
Current Home;
London
Job;
She plays drums / base for a band
Appearance;
Hair;
Cherise never has the same hair colour twice. She is naturally a brunette but she dyes it every week. It always has a new tint or a new tone. She also changes her hair-style every week.
Eye Color;
Cherise has dark brown eyes and long lashes.
Height;
Petite, short
Weight;
Average
Body Type;
Cherise is petite with curves and an hour glass figure.
Dress Style;
Cherise wears a variety of exotic outfits. Chunky jewellery, bright colours one day and dark the next.
Other (eg birth mark, tattoo ect);
N/A
Personality;
Personality;
Cherise is a carefree and exotic girl. She prefers to dance, skip or hop rather than walk. She prefers to sing rather than talk. Or at least talk with a music backtrack. She never likes to do anything normally but everything in her own unique way. Thinking of some fun or different way to do things. She adores cute things and can go 'cutatonic' when faced with something she thinks is too cute. She is not the brightest girl but she has a bubbly personality. She can come out with completely random comments. She still has a childish side some of the time. She can be entertained by the simplest of things. She likes fluffy things, bright light and things the sparkle.
Likes;
Cherry loves her husband, her band, playing the drums and sparkly things.
Dislikes;
Boring things, normality and obsessive logic.
Strengths;
She is a creative girl and a talented musician.
Weaknesses;
She never thinks logically or 'normally'
Quirks;
She keeps her drum sticks in her back pocket always
Habits;
She sings rather than talks and dances rather than walks
Background;
Isla Harrington worked as a private detective in the bustling town of London after she graduated from Hogwarts. Everything was going great and she was focussing entirely on her career, and putting family to one side, when Royston Biggs walked into her office. He wanted her to track down his wife and children. Apparently his wife had moved with the children and he just wanted access to them. He had seemed so normal and friendly. Isla had taken the job. She tracked down his wife and children, handed the address over to Royston and washed her hands of the case. A few days later the case hit the papers. Royston had shot his wife and children and then turned the gun on himself. Although she had no way of possibly knowing what he would do or what her actions would facilitate Isla was still tormented by what had happened. She finally quit her job and left London.
She moved to the North of England and settled in the small town of Auroreales. It was a town where everyone knew everyone else and life moved at a slow pace. Isla moved in with her Grandfather who owned the local Grocery Store. Her Grandmother and parents were dead. Isla's Grandfather appreciated the company. It was here that Isla met Charles Martyn. He owned the local sporting goods stores. He had moved to Auroreales after his hockey career was ended by a one night stand gone wrong.  The woman in question had tracked him down when he slept with her and ditched her. Shooting him in his garage. He survived but he would never play hockey again. He wanted to escape his past and newly reformed and recovered from his injury as much as he could ever be moved home and took over his Dad's sporting goods store about four years before Isla arrived.
Isla was captivated by Charles but she had learned her lesson. Men could not be trusted no matter how great they seemed. Charles thought Isla was beautiful but he would never trust a woman again. She may be beautiful but she was not worth dying for. The two were thrust into constant company by the fact he had all his groceries delivered and she was the one who did the deliveries. Eventually they wore down each other's defenses. Eventually they started sleeping together. Then they started dating. However Isla wanted to get married, settle down and have children. Charles believed marriage was just a piece of paper and he was never bothering with that rubbish. The two argued and Isla walked out despite the fact it was the hardest thing she had ever had to do.
Two weeks later she sat in a rented hotel room looking down at a pregnancy test with a sinking feeling. She was pregnant with her future daughter Cherise. She did not know what to do. She did not think it would make any difference to Charles. She was sure he would feel the same. So she did not tell him. She just kept moving from place to place. Trying to find somewhere to settle before she gave birth. She could not get a job and without a job she could not get anywhere to live. The money she had in savings soon ran out. Finally she was forced to return to Auroreales and move back in with her grandfather. She was about six months pregnant by this point and with no future plans. She worked in the Grocery store while she tried to come up with a plan.
It was not long before she met Charles again. He instantly worked out she was pregnant, not hard considering how big she was now, but did not comment on it. The meeting was awkwardly civil and they parted with pain on both sides. A few days later Isla was working late in the Grocery store when there was a knock on the door. She went and unlocked and opened it. There on the doorstep was Charles. He got down on one knee and producing a ring asked her to marry him. Isla accepted. Within a couple of weeks they were married in a very small ceremony. Then Isla moved in with Charles in the large house he owned behind the sporting goods store. She continued helping her Grandfather in the Grocery store during the day.
For the first three months of marriage the couple seemed happy enough. They were in love, in lust and worked well together. Then Isla went into labour. It was a long and difficult labour. Cherise was breech and Isla almost died when the labour went wrong. Finally she was rushed into emergency surgery and Cherise was born by c-section. Isla recovered and Cherise was born healthy. Within a few days Isla was allowed to take Cherise home. She was not allowed to pick Cherise up for the first few weeks because of the surgery. So Charles had to balance work and helping Isla look after the baby. It was exhausting and both parents were on the edge of their nerves. Cherise developed colic and cried constantly. The two parents fought constantly and all love seemed forgotten in the exhausting and crying filled first few months.
Isla thought several times about desperately wanting to escape. However when she was four months old the colic finally passed and Cherise calmed down. She was soon crying no more than the average child of her age. Furthermore her Great-Grandfather offered to take her for a few days, now she was on bottled milk, so that the parents could get away. The time away made the world of difference and their marriage was saved. They rekindled the love and affection, got a lot of sleep, and recovered. They returned ready to make things work. Cherise loved listening to music when she was little. Even at less than one she could not sleep unless there was music playing. She needed a lullaby at night and during the day she had a variety of music which she slept to. If someone turned it off when she was sleeping she would instantly wake and begin to cry.
When Cherise turned one years old Isla returned to helping her Grandfather at the Grocery store. She would take Cherise with her and leave her listening to music and colouring in the store room. Cherise was an artistic child who loved to draw. She also loved to sing. She was always dancing around from the moment she could walk. She always felt why walk when she could dance, why talk when she could sing. So everything she said from when she started learning to talk had a tune to it. She got on well with her mother and felt loved and protected as a child. She would spend the day with her mother and then together as a family in the evening. Her best evenings were spent sitting on her parents bed, cuddled up with her father, watching tapes of him playing hockey or any of her children's films.
At the age of five Cherise began the local school. Her parents had enough money to be comfortable but were not overly rich. Therefore they could not send her to the only other school in the distract - a private one - so they hoped she would be happy at the local one. Cherise did not particularly like school, as most children don't, but she enjoyed making friends. She loved music class and always wanted to try as many different musical instruments as possible. She loved dancing around the playground and she took up ballet after school. She dreamed of being a fairy princess or at he very least a ballerina.
By her second year at school, and now at the grand old age of six going on seven, Cherise had dropped her dreams of being a fairy princess or a ballerina. She still did ballet after school and Cello lessons. However she was now determined to be a pop star. She took up modern dance lessons. She was a hard-working young girl and never shirked doing what she had to in order to get what she wanted out of life. She also began singing lessons but never liked them as much as just singing by herself. When she turned eight she discovered the drums and took to them like a duck to water.
By the age of ten she had given up her other extra-curricular lessons but was still learning the drums. She was enjoying school but preparing for the excitement of moving to Hogwarts. She could not wait to begin learning magic. Her first year at Hogwarts she realized the lessons were harder than expected. She was mainly focused on her music. She did not really mind about her grades. She just wanted to start a band. She met Ophelia and Honoria at Hogwarts. She also met Ash. By sixth year they were dating. By the time she graduated they were engaged. A year after Hogwarts they were married.
Ash and Cherise now live in a small one bedroom flat in London. Cherise plays for the band, drums and base, as her full time job. Ash works as a mechanic. He pays rent on the flat. The couple are an exotic and unique couple. They insult each other as much as compliments in the same affectionate tone. He turns up to every gig she has but always leaves before anyone tries to talk to him. He does not really stand up for Cherise but if anyone really hurt her, he would make them suffer. People do not understand them as a couple but they don't care because they know they work well together. They are a very physical couple and never let people being around stop them doing what they like.
Family;
Spouse;
Ash Elsana
Children;
N/A
Mother (Name, age, dead or alive, blood purity);
Isla Harrington-Martyn
Father (Name, age, dead or alive, blood purity);
Charles Martyn
Siblings (Name, age, dead or alive, blood purity);
N/A
Other family members (Name, age, dead or alive, blood purity);
N/A
Other;
Wand;
11" Rosewood wand with unicorn hair core
Patronus;
Reindeer
Animagus Form (if they have one);
Reindeer
Animal;
Owl named Abbi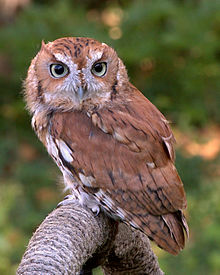 Former School;
Hogwarts
House they were in at Hogwarts (if they went);
Hufflepuff
Character is: