Basic Information;
Full Name;
Huian Jian-Summers
Date of Birth;
11th December, 2001
Age;
16
Blood Purity;
Halfblood
Hometown;
Caroline province, Hong Kong
Current Home;
Bexley, East of Epping Forest, London
Appearance;
Hair;
Long, wavy black hair that falls past her waist
Eye Color;
dark brown eyes
Height;
Average
Weight;
Slightly below average
Body Type;
She is skinny but toned
Dress Style;
Huian wears long loose skirts, loose tops and beads. She generally has bare feet no matter the weather. She wears head bands in her hair and wooded and beaded jewellery.
Other (eg birth mark, tattoo ect);
N/A
Personality;
Personality;
Huian has a unique perspective on life. She believes that the way things are is the way they are meant to be. She loves exploring theories about the world around her and believes there is no right or wrong answer to anything because everything is subjective. Huian voices what she thinks no matter how weird it sounds and generally whenever it comes into her head. She believes in pacifism and freedom for all people. She stands for liberty, equality and for animals and nature having rights too. Huian believes in always questioning, always learning and never just accepting because that is what someone tells you to.
Huian believes in forgiveness, loving the world around you and releasing anger. Therefore she does not tend to get angry or even insulted when someone tries to upset her. She just takes it and often with a smile on her features. Huian does her homework and she is naturally intelligent however her habit of day-dreaming can often keep her completing a task unless she forces herself to. She does not like bullies or cowardice and believes you should be accepting of every race, culture and belief. She won't stand by and watch someone being bullied. Yet she does feel with some things it is better to let nature take its course and see how it ends. Though she would always step in to stop someone getting hurt if she feels she can.
Huian believes in accepting what you cannot change. Complaining and grumbling does not help and therefore should be forgotten where possible. She is a good-hearted girl and has an affectionate temperament but it does not always come across because she gets distracted and forgets things like birthdays and anniversaries when picturing the bigger picture. She plays the guitar and writes her own songs. She also sings. She also favours some weird food groups, always eats free-range and home-grown and all the brands designed for animal well fair.
Likes;
listening to other people's thoughts, questioning the world around her, nature, animals, tranquillity and peace, diversity, speaking Chinese and her guitar.
Dislikes;
bullies, violence, being confined, arrogance, pain and loud noises
Strengths;
She is an intelligent girl who thinks before she acts. She is open-minded, honest and believes in respecting others. She is gentle and sweet.
Weaknesses;
She is prone to day-dreaming and getting distracted. She does not make decisions easily as she likes to explore all the theories and options for even basic choices. She won't use violence no matter what. She speaks her mind even if it can make her seem strange.
Quirks;
She is a vegan who eats some weird foods. She has bare feet no matter the weather.
Habits;
She often gazes into the distance with a vacant expression.
Best Class;
Potions
Worst Class;
History of Magic
Background;
Huian was born to a Chinese couple who already had a daughter. They had given birth a second time in the hope of having a son. Unlike her sister, who had been put up for adoption, Huian could not be registered as she was an illegal second child. Therefore Huian was placed in a cradle outside and left to either be found or to die. She was however given a name before this happened and the name was written on a necklace around her neck. It was assumed the couple hoped she would be found by someone before she died.
Huian was put into the local orphanage and put up for adoption. It was at this point that it was discovered Huian had a genetic condition which caused her eye-sight to deteriorate. By the age of five, without the money for the surgery she needed, Huian had gone blind. She had also already grown up speaking Chinese and considering the orphanage her home. No-one wanted to adopt her because of the expensive medical problems that would come with her. Finally Huian was transferred to an orphanage in Hong Kong. She had been born in Hong Kong but had gone home with her parents to China before being abandoned. It was here she was discovered by a British couple who were interested in adopting her. The Dad worked as the Ministry of Magic Ambassador for Hong Kong but had recently been signed up for a transfer back to Britain. He and his wife signed the adoption papers and took Huian back to Britain with them.
When she was seven Huian finally had the surgery she needed. It was too late to save her eye-sight but the surgery did restore it minimally. Giving her the ability to tell between light and dark and to distinguish shapes. For example if she was standing before someone she would know someone was standing there but not what they looked like, as though she could merely see their shadow. Huian did not have any siblings and took up a lot of her parent's time. However she had loving parents who did their best to help her adjust to life in England. The couple chose to keep her Chinese name but hyphenated it with their own name. Mrs Summers was home all day with her daughter. She set up lights around the house to teach Huian to recognise different things around the house.
Huian did not have as much independence as other children but her parents gave her as much as they could. She enjoyed playing in the garden and spending time with the animals she found there. Learning their shapes because that is all she knew. Her neighbourhood was relatively liberal and Huian did not have any major problems. Though she was home school just because her mother found it easier. She took Huian to the park and to tumble town to make sure she met other children.
Family;
Mother (Name, age, dead or alive, blood purity);
She has a birth mother who she never met (Lei Jian, alive, halfblood)
Helena Summers, alive, Half-Blood
Father (Name, age, dead or alive, blood purity);
Birth father she never met (Lok Jian, alive, muggle-born)
Arthur Summers, alive, Half-blood
Siblings (Name, age, dead or alive, blood purity);
N/A
Other family members (Name, age, dead or alive, blood purity);
Other;
Wand;
unicorn hair and oak wood, 10 inches, firm
Patronus;
Bat
Animagus Form (only fifth years and above);
N/A
Animal;
She has a snowy owl named Ash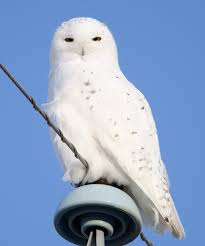 House your character thinks they should be in:
"So house do you want to be in Huian?" Mrs Summers asked her daughter as she sat on the floor of her daughter's bedroom with a book in her hand.
"I am hoping one will speak to me. I shall be drawn to it" Huian responded thoughtfully with a smile.
"Well which one did you like in the book" Mrs Summer coaxed, referring to the book they had been reading.
"Ravenclaw" Huian admitted "I like the idea of intelligence. People who think. Who are open and always want to know more. Though I like the idea of bravery. I like the theory of ambition. I like fair-play for everyone. Every house has its fair points and its bad. I would be happy wherever fates takes me. Where its my destiny to be."
"Alright darling" Mrs Summers conceded "want to know what I think?"
"Always" Huian responded.
"I think you would make a wonderful ravenclaw" Mrs Summers replied.
"Why?" Huian asked.
"Because you are intelligent, open-minded and enjoy your studies" Mrs Summers explained.
"I suppose" Huian allowed but a hundred different theories still flew about in her head.