Basic Information;
Full Name;
Seth:
Seth Thor Cassady
Sven:
Sven Loki Cassady
Date of Birth;
Seth:
11:59, 2nd October, 2001
Sven:
12:05, 3rd October, 2001
Age;Seth:
16
Sven:
16
Blood Purity;Seth:
Half-Blood
Sven:
Half-Blood
Hometown;Seth:
London
Sven:
London
Current Home;Seth:
London
Sven:
London
Appearance;
Hair;Seth:
Seth has dirty blonde hair that falls around his features in a floppy style.
Sven:
Sven has his own dirty blonde hair in a shorter, neater style
Eye Color;Seth:
Blue eyes
Sven:
Blue eyes
Height; Seth:
5ft 2"
Sven:
5ft 2"
Weight; Seth:
115 pounds
Sven:
115 pounds
Body Type; Seth:
Stocky with broad shoulders, not fat but not overly muscular either.
Sven:
Stocky with broad shoulders, not fat but not overly muscular either.
Dress Style;Seth:
He wears jeans and t-shirts. He is always dressed casually and generally messy. His clothes are clean but untidy.
Sven:
He wears the same sort of thing but generally looks neater. His clothes are clean and tidy.
Other (eg birth mark, tattoo ect);Seth:
N/A
Sven:
N/A
Personality;
Personality;
Seth:
Seth has a naturally relaxed and easy going personality. He does not like doing school work and can be described as lazy. He finds it hard to pay attention in class and often gets distracted. He is the more athletic of the twins and likes to play basketball, baseball, football and quidditch. He likes to be in the limelight and often tries to take credit for other people's accomplishments. Though sometimes it is simply because he has forgotten it wasn't something he did. He can be very petty when it comes to money and never lends it despite the face he is always trying to rope Sven into financing his 'get rich quick' schemes. Even though he playfully argues and even insults his brother he is very protective if anyone else is mean to him. He would do anything for his brother even if he would not necessarily admit it. He also relies on Sven to do the school work and projects for both of them.
Despite his tough guy, I don't care, attitude Seth is the more sentimentally attached of the twins. He hates it when Sven is away and often feels bored and at a loss without him. He was the one that missed home the most when they came to Hogwarts. Seth does not really try in school partially because he is lazy but also because he hates being over-shadowed by his smarter brother and often feels like nothing he does in class is good enough so why even try. Seth is not stupid but he can be short-sited, tactless and can appear dumb to others. Seth is a good strategist when it comes to hare-brained schemes but he does not always foresee third party intervention. He is talented at wood-work. The only class at Muggle School he actually enjoyed. He is a bit of a "player" when it comes to girls and is not really interested in anything long term.
Sven:
Sven is more erudite, mature and intelligent than Seth. As such he is more studios and gets better grades in school. Though generally he does the work for both him and his brother. He can sometimes be labelled as a nerd but he prefers to call himself 'educationally gifted'. Sven is a neat and tidy boy who keeps his and his brother's room spotless despite the fact Seth is always messing it up again. Sven values relationships more than his brother. He enters into them rarely but when he does he treats the girl with respect and is happy with one girl at a time. Seven is far less physical this his brother and doesn't really play any sports. The one thing he does have in common with his brother is his sense of fair play. Neither of them like cowards who pick on people smaller than them or curse someone whose back is turned.
Sven does not like getting into trouble but that does not stop him helping his brother out when he wants to pull a practical joke on someone. He tries to reign in his brother's more outgoing confident nature with a calmer one. Sven has more common sense than his brother and can see the bigger picture. However he is less good with people and not as social as Seth. Seth and Sven argue a lot, as brothers do, but they still have a best friend kind of attitude towards each other and are rarely seen apart. Unlike Seth, Sven can spend more time apart from his brother without missing him too much. Though he always finds his way back to him. Just like his brother Sven won't take anyone being mean about Seth. He has fierce family loyalty and believes no-one can insult Seth except him.
Likes;Seth:
basketball, baseball, football, quidditch, lazy days and video games
Sven:
cooking, tidiness, acting, dancing, maths, academics and stamp collecting
Dislikes;Seth:
Early mornings, working, being in one place too long and thunderstorms
Sven:
Mess, chaos, being late, bad grades and being teased
Strengths;Seth:
He is athletic, good-natured and confident.
Sven:
He is intelligent, hard-working and loyal.
Weaknesses;Seth:
He can appear dumb sometimes, is short-sited, tactless and lacking in subtlety.
Sven:
He is not that good with people and is shy and can be manipulated by his brother.
Quirks;Seth:
He carries a small squishy football around with him so he can play with it when bored.
Sven:
He always has quill and paper on him no matter what.
Habits;Seth:
He whistles to himself when walking around.
Sven:
He mutters to himself when working.
Best Class;Seth:
Charms
Sven:
History of Magic
Worst Class;Seth:
History of Magic
Sven:
Charms
Background;
Freya and Eric Casady moved from Norway to England when Eric got a job working for the Ministry of Magic. The family settled in London. Close to Diagon Alley for convenience. Eric worked hard for the ministry and Freya remained at home with the twins. The boys loved growing up in London. They were very independent children. From the age of five they were taking themselves to school and they soon had the tube system mastered. Sven was a pretty well behaved boy but he was always being led astray by Seth as the two were inseparable and so where Seth went so did Sven. Combining Sven's intelligence and Seth's confidence the two were soon sneaking into baseball games and slipping on and off the tube without a ticket. The family did not have much money so the boys saw no problem with giving themselves a little help.
Seth was always coming up with get rich quick schemes. Including selling Sven's homework essays to younger years, starting a lemonade stand with his brother and trying to get photographs of celebrities. Freya was a pretty useless cook and the family ate take-out, despite not being able to really afford it, until Sven was old enough to start cooking. He had a knack for it and soon he was cooking for the family while Seth yelled encouragement from the sofa where he was watching the TV. The house was a mixture of magical from their father and muggle from their mother. The boys have chores but Seth was always offering Sven his pocket money to do his chores as well. The one and only time he'd spare money.
Family;
Mother (Name, age, dead or alive, blood purity);
Freya Casady, ALIVE, Muggle
Father (Name, age, dead or alive, blood purity);
Eric Casady, ALIVE, Half-Blood
Siblings (Name, age, dead or alive, blood purity);
N/A
Other family members (Name, age, dead or alive, blood purity);
N/A
Other;
Wand;Seth:
13" Rosewood with kelpie hair core.
Sven:
12" Rosewood with dragon heart string core
Patronus;Seth:
Small Brown Dog
Sven:
Small Black Dog
Animagus Form (only fifth years and above);
Seth: N/ASven: N/AAnimal;Seth:
A Eagle owl named Hawk
Sven:
A Hawk owl named Eagle
Hawk: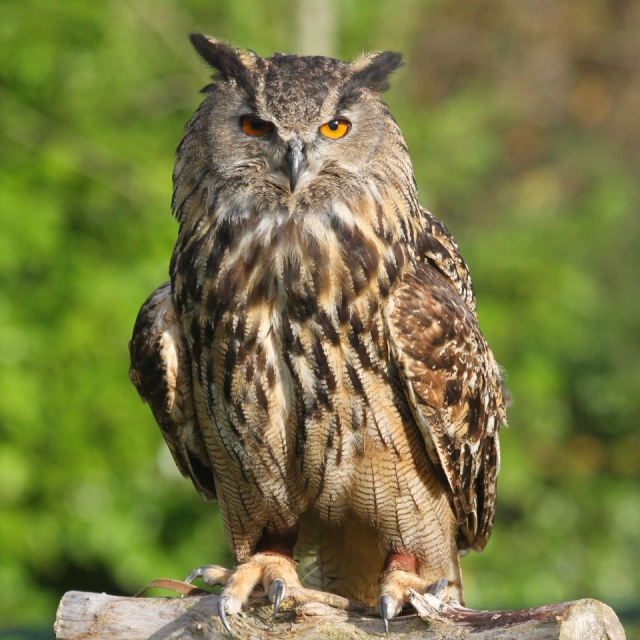 Eagle: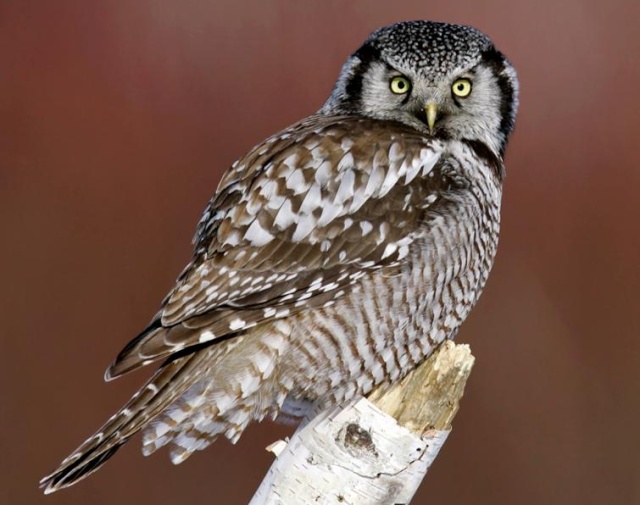 What house your character thinks they should be in:
Seth and Sven stood together in the crowd of first years waiting in the entrance hall to be allowed into the feast. As they stood Seth was rocking on his feet and whistling. Suddenly he stopped and addressing his brother "we are going to be Gryffindor right?"
"Do you want a straight answer or the answer you want to hear?" Sven asked.
"Well you don't know the answer" Seth protested.
"So why ask?" Sven prompted.
"Oh shut up" Seth concluded though he was smiling.
The boys were quiet for a few more moments, bar Seth whistling which he had started again. Then he stopped once more.
"Do you think we will be in Gryffindor?"
"Well Gryffindor is a house for bravery and chivalry" Sven responded thoughtfully "and we both can be brave when we want to be."
"You wouldn't hold that spider" Seth corrected.
"Holding a spider is not the epitome of bravery" Sven informed his brother.
"Yeah but not holding one is kinda wimpy" Seth concluded with a shrug and a grin.
Sven rolled his eyes and continued as though his brother had not spoken "I think I will be in Ravenclaw and you will be in Gryffindor. Your brave and stand up for those who can't. I am smart and like to study."
"I think we will be in the same house" Seth firmly responded "I know it."
"You are not psychic" Sven pointed out.
"You are not always right" Seth countered.
"I am usually right" Sven answered with a grin of his own.
"We could be puffles" Seth decided after a moments thought "we don't like cowards. That is the same as fair play right? Plus we are both loyal. Oh and you are hard-working enough for the both of us."
"I don't think they take the personality traits from both of us and combine them" Sven admitted shaking his head. "But you have a point with the first two."
"I think we could be Gryffindors or Puffles" Seth concluded.
"What about Slytherin?" Sven added "I mean we are both ambitious. You want to eat your weight in marshmallows and I want to become a world renowned author. Plus we have been sneaking into baseball games and going on and off the tube without paying for years. That is kind of cunning."
"Don't be stupid" Seth retorted when he could not think of any good argument bar the fact he didn't want to be in Slytherin. "We already decided. Puffle or Gryffindor."
"Alright" Sven concluded with a shrug. They would just have to see what the hat said.